Donna was awesome! She helped keep my confidence high and was able to make a sale during Covid while staying within the state guidelines!
Jacob, Royal Oak
Marnette is the best. Her work ethic in making sure her clients are please was amazing from sun up to sun down she stayed in contact and held our hand every step of the way. I was bless to have her as my agent.


Drager Buyer
Parker was great to work with! He made the process simple and helped me find just what I was looking for. Thanks Parker!
Mackenzie Smith
Michelle was great and really acted like a friend/confidant throughout the whole experience of buying my first home. She went with me to visit a whole bunch of homes and gave me some real straight shooter advice along the way. Until we finally put an offer in on one and voila it was accepted!!
Michelle had a great foresight to put in a higher cash dependency (I forget the actual name) so that my offer stood out from the rest - and it worked!! It is really hard to get a house in this hot market, so I feel really grateful it worked out with Michelle :)
Claire Holton
Brad was the best very patient , upfront ,professional and caring,Brad was very determined to meet my needs Thanks so much Brad


Underwood Buyer
Professionalism,Jeff made the process of buying a new home and selling my current house extremely easy and stress free. He is very thorough and goes above and beyond for his clients. Cannot recommend him enough.
Jessica Kanaan
Sarah is the BEST! I had to move from a different state on very short notice. Sarah was able to work quickly, kept us up to date, and was always friendly. I love my new home and I would not have been able to accomplish this move without Sarah.
Algonac client
Lauren was an amazing agent, and we have nothing but great things to say about her and our experience. I am so glad we were able to work together for both buying and selling our properties. She made herself available day and night to answer any questions, and always did so with the utmost processualism. She truly cared about us as clients and we were able to put our full trust in her. Lauren worked tirelessly to get us into our new home with ease, and I would highly recommend her to
anyone looking for an experienced agent!
Asma Ansari
Working with Jeff on the sale of our home and purchase of a new home was by far the best experience we could of asked for. He handled everything so quickly and smoothly that without him the process would of been much slower! I could not recommend Jeff enough as your realtor. He will get the job done every time.
Jason
Brad was wonderful to work with, his knowledge and responsiveness was just what we were looking for. Kudo's on a job well done!


Aviva Seller
My husband and I are starting to liquidate our income properties. Jennifer has sold two for us and will be our agent for the third one next month. Jennifer knows how to price a listing and makes the closing process seamless.
Luana Haney
Sarah was very helpful in navigating us through the home buying process. She provided key insights into industry averages, which helped us identify the best value in our loan, home insurance and so much more. I would definitely recommend her to anyone looking for a home.


Westland Client
My fiancé and I worked with Lois multiple times and she was fantastic! She helped us both buy and sell our home. Each experience was so great with her. She made things go so smoothly, was very professional, and she gave us great advice since we were first time homeowners. Lois was also always available and overall a very dependable person. Not only was she great to do business with, but we made a friend, too. I would recommend her to anyone looking for someone to work with!
Halsey Jackson
Absolutely. My experience with Sarah Koike's services was nothing short of phenomenal. At once, I was due w/ my first child & buying my first home. Sarah helped me become a confident home-buyer, she removed the anxiety of the situation. She was professional, knowledgeable, and always accessible. I'd not only recommend her real estate services to friends/family, I can attest with certainty that I will never use another agent.


Oak Park Client
Sarah was joy to work with. She accommodated all requests to view and review property. She was professional yet very personable. She was on top of things from the first condo visit right down to the closing of the sale!


Northville Client
She worked with integrity, extreme business acumen, while in my best interest as a client.


Grosse Pointe Client
There was never a time that Sarah didn't quickly respond to my many texts. We had not moved in 20 years and she held our hands with no impatience. She explained each process in terms easy to understand. We are lucky to have found her and consider her a new friend.


Harrison Twp Client
Whenever we have questions, she answers right away.
Fenton Client
As a first-time homebuyer it was nice experience working with Sarah.


Rochester Hills Client
Sarah has been a dream to work with throughout this process! She is very knowledgeable and explained things so that I understood them. She was prompt in responding to the millions of questions that I had as well as being prompt to showing appointments. Sarah is amazing and I will recommend her to every person I know that is looking to buy a home!
Redford Client
We highly recommend Jeff! We were extremely grateful to have him as our realtor when selling our home. He is truly exceptional and takes the time to make sure all the bases are covered. Jeff always kept us informed throughout the entire process and We highly recommend Jeff!
JoDee Vought
Jeff handled everything to do with the sale of my house from start to finish with professionalism. He was patient, attentive to even the smallest details, and very responsive. He truly cared and shared tips on how to make my home show beautifully. I will add his calm demeanor and winning smile was always welcome through a process that can be quite stressful for a homeowner trying to sell their home. He is top notch and I highly recommend Jeff to anyone thinking of buying or selling their home.
Bev Raine
Michelle has been working me for many months now, she's been through a lot of changes of the changes going on in my interest from renting to buying and back to renting. She has been very diligent, prompt, knowledgeable, considerate, understanding and most best of all she has been very personable. She made it clear that she just wanted to put myself and my family in the best situation possible & make sure we had what we needed and it showed that she meant that because she proved it with conversation, every interaction, and every action!!! I will recommend her to anyone from my little cousin to my great grandmother!!!
Brandon Bowen
Michelle is the best agent anyone could ask for. She is very patient, understanding and her follow up/through is impeccable! She truly has a heart of Gold!!! I would defienitely recommend her and use her in the future!
Eboni Green
Michelle is very knowledgeable and communication is outstanding. She is very professional and worked her butt off to get me top dollar. I will definitely call her for my next sale.
Randi Tinglan
Very fast answers for anything
Fenton Client
Sarah was absolutely awesome. Great at listening to what I wanted in a home. She was professional, knowledgeable. As a first time buyer my experience was wonderful. I highly recommend her


Rochester Hills Client
We couldn't say enough to explain the level of appreciation we have for Sarah. She was excellent from beginning to end. Sarah left nothing to chance and took extra steps to ensure we found the right home. We have already recommended her to others and we recommend her to anyone who is searching for an agent in the greater Detroit area. You won't be disappointed in any way.
Brady
Sarah offered excellent customer service with honest answers!
Wixom Client
Donna was a godsend on our search for our first home. We saw so many homes and Donna supported us through every step and had a wealth of knowledge. She was great at communicating, super friendly, professional, and just a pleasure to work with. Thank you Donna! Could not have it without her.
Allyce Wloszczynski
If you want to work with someone who has your best interest at heart and can trust and gets the done then Michelle is it.
Chantelle Lewis
Marnette was so great to work with. Responsive, helpful, and persisted to make sure the deal got done! I am so happy I worked with her.
Vermont Buyer
Sarah was very professional and gave me sound advice throughout the entire process. She took care of all of my questions and concerns and gave me the exact price my house appraised for! She knows her stuff! I would highly recommend Sarah for buying or selling a home. She has your best interest in mind.
Redford Client
Marnette is very attentive and listens to her clients. She is a real hands-on agent and works hard for her clients.


Karle Buyer
Just an incredible person and so so lovely to work with. Sarah was very prompt on all fronts, answering any questions or concerns I had at any point. A wonderful first home buying experience thanks to her hard work and impeccable work ethic. A true professional!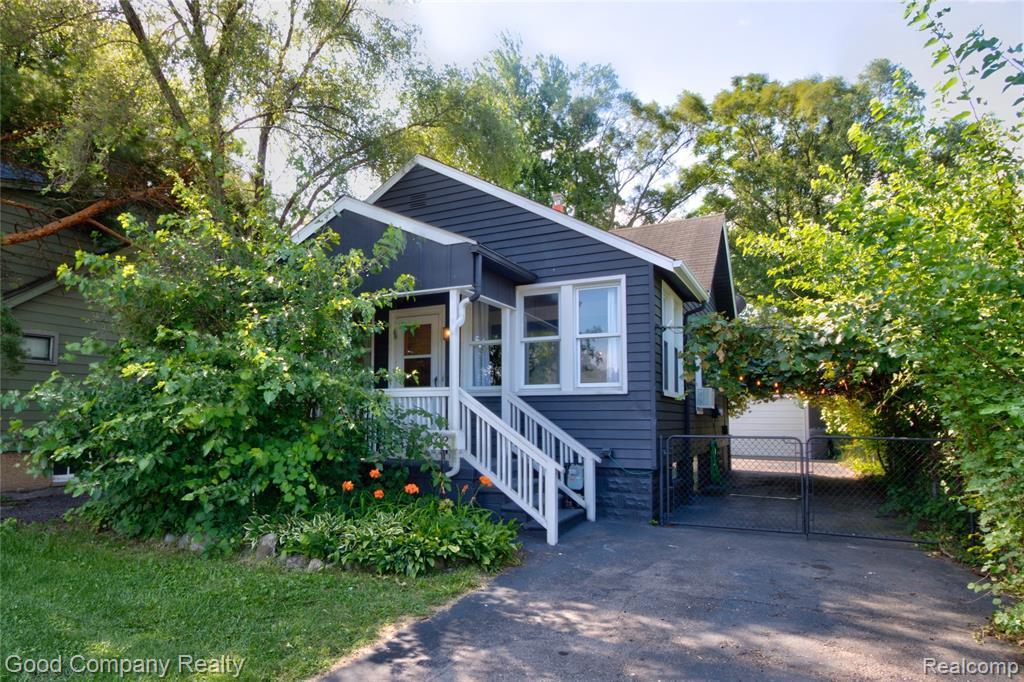 Joe Santoni
Was very helpful with getting the condo listed and sold within 2-3 weeks after listing
Southfield Client
With so many real estate agents out there these days it's tough to decide on who you can really trust. From day 1 I knew I made the right choice in selecting Parker as my agent. This was my first home purchase and he made sure it was a seamless process for me! Every micro detail was accounted for. I can't recommend him
enough!!
Krista Leblanc
Sarah was great! She was very helpful and was able to help my husband and I find our first home very quickly!! I highly recommend her!
Troy Client
She sold our home quickly and provided a high level of knowledge and guidance throughout the selling process.
Redford Client
Sarah was a great agent and was helpful in navigating market changes. She was also flexible in showing us a range of properties in multiple locations.
Detroit Cleint
Jeff, through his diligence and expertise, will absolutely make you realize an excellent realtor can make all the difference when selling or buying a home... Jeff took the time to explain every step of the process, gave excellent advice, calmed our nerves, and was proactive/responsive in all communication. He spent hours showing us houses, and worked with us to find the perfect home. I also need to admit, and maybe you can relate, I went into this process skeptical of realtors: I figured with an internet connection and some pics off my iphone, I could sell my house on my own and save some money. I was completely wrong. The service Jeff provided was incredible, doing dozens of "little things" I would have never thought of... He made the process as stress-free as possible, and was by our side the entire time.
Matt Norrod
Jeff worked diligently on our behalf. He coached us through the entire process and made the experience the best it could be for all parties. He anticipated each step and kept the end goal focused. Jeff was there serving and leading every aspect of both our house sale and home purchase. He is professional, courteous, thoughtful and excellent in his field. Jeff cares about his clients and its shows. You couldn't find a better realtor to share the process of home ownership with. Thank you Jeff, for making our experience top notch.
Dawn Shiner
Sarah was a great with getting everything to run smoothly for our double back and stacked closing. There were dicey moments, but Sarah got us through them and we couldn't be happier in our new home. Thanks Sarah


Howell Client
Jeff Chmiel was the perfect realtor. He was very helpful and very patient with this first time seller. In fact, he even helped me pack!! I could not have asked for a nicer, more professional realtor. I could recommend him to all.
Marilyn
Jeff was absolutely great. Responsive, knowledgeable and professional. Jeff walked us through the buying process and was great at every step. We would highly recommend him.
Andy-Michelle Brereton
I have not been around this field and business very much in my life, but the small sample of being around real estate that I've experienced, she is simply the most professional person I have met.
Boisey Collins
The Best of the BEST!
Michelle was amazing to work with from beginning to closing. She went above and beyond for my fiance' and I to get our dream home. There aren't enough words to describle her but tenacity, and thoughtfulness are just a few. If you are looking for a home and want someone who really cares about you, Michelle is your realtor! I've been recommending her to anyone who says they are ready to start looking for a home.
Maria Bojanowski
Brad was on top of the sale of the condo, kept me informed of progress throughout. Very professional.


Victoria Seller
Brad was not just our realtor, but our partner throughout the entire process of finding and purchasing our new home. The market is crazy right now, and I wanted to find an agent who would work with us and fight for us when it came time to make (and hopefully win!) an offer. Brad provided solid guidance and advice as we developed offers, and he went to bat for us and it paid off. We not only were able to secure our dream home but also sell our existing home within our budget/selling targets. Every step of the process from showings to closing felt seamless and I never worried knowing Brad was on top of things. I highly recommend Brad, and know one day when we go to sell/buy again, we will hire Brad. We couldn't be happier.


Muirfield Seller
Brad is what I call a pro-active agent. I had told my family and friends about him and he has received another client because he did such a good job for me.
Meadow Buyer
Brad was so beyond helpful and knowledgeable for us in this first time home purchase. He always made himself available and carved out time for questions and made sure we could get into showings lightning fast. He knocked it out of the park and got us the first home we put an offer on — unbelievable. Brad is a first ballot hall of fame.
Mulberry Buyer
Brad was easy to work with. He was quick to respond and available to look at houses at various times throughout the week. He is very knowledgeable and can easily read what your desirable home is after viewing a handful of homes.


White Lake Buyer
I tried to sell my home myself. Brad was proactive and showed me how he could sell it for me. He sold it and took care of everything. Now he is helping me find something else. I would definitely recommend him to others
Cambridge Seller
Donna & Nick McFarlane

Donna McFarlane is great and definitely knows her business. She was spot on with estimating the sales process and gave me an accurate sales time frame to expect. She is smart, compassionate, kind and truly a delight to work with. She is the person I will call in the future for any real estate matters and I plan to highly recommend her to friends/family/associates!!!
Kim Meredith
Donna & Nick McFarlane were exceptional in every way in handling both the sale of our home and in buying our new home. Donna is a true professional and know her business well. She made the process as stress-free as possible and we felt reassured the entire time that we had made the right by having them as our agents. We would highly recommend Donna & Nick to our family and friends and we already have!
Molly Padovini
Best there is! Truly accommodating and supportive with my housing search

.
Katherine Menza
Parker was so great to work with! I had a ton of questions, and he was very responsive and patient. I learned a lot of new real estate jargon from him. I definitely look forward to working with him again.
Lisa Harrington
I will be buying all my future homes from Parker. Personable, compassionate, and very responsible. He felt like a trusted friend throughout the entire home buying experience. Highly recommend.
Samantha Baur
Great experience with Parker, very responsive and knowledgeable! Cannot recommend enough!
Shannon O'Brien
Renee was incredible helping us find our new home! We weren't sure what area we wanted to live in and she patiently took us to city after city. She combed through tons of listings and sent us ones that checked all the must have boxes. In the end, the home we bought was one that came from Renee's searching. She did an excellent job helping point out things for us to keep in mind and was a great coach keeping us from getting discouraged when we looked at house after house that were nice but "just didn't feel right". She did a great job advising us on what we needed to do to have a solid, competitive offer and we were chosen as the buyer on the only house we made an offer on. Renee is great to work with and we are so glad she helped us through this big life decision!
Emily
Renee deserves a Blue Ribbon for her work with helping me sell my home and helping me buy another. Renee did a lot of heavy lifting for me, and on top of all that, she answered my calls, my texts, my emails all quickly, and that makes a big difference, I recommend Renee 100%. She went above and beyond the call of duty to help me, professional all the way. Real Estate is a tricky business and it is imperative that all bases are covered, legally and emotionally. She took care of me on many levels. Thank you Renee
Susan Y Bidlack
Renee recently made the effort to connect, updating me on her return to the real estate profession. Encouraging conversation with an obviously personable and knowledgeable lady. If you're looking for a "hard working", "get it done" agent for real estate in the Detroit Metro west and south sides, talk to Renee."
Mark Raymond
I worked with Renee regarding MCC's Blood, Sweet & Gear event in July 2009. I was thoroughly impressed with her enthusiasm, organization skills and attention to detail. She is a valuable asset as a friend
and
as a business associate.
Duane Ahola
Adam is one the very few trustworthy agents out there still, in my experience. He is honest and always willing to go the extra mile for his clients. My fiancé and I are SO thankful to him for working with us and always making us feel like a priority. We fully recommend him to any and everyone in the market!!
McKenzie K
Adam is hands down the best realtor out there. He was honest, professional, and friendly throughout the duration of our home shopping and buying process. He was very proactive and responsive, which is very important in such a hot market and ensured we were able to find our perfect home. He went above and beyond for us!!! We highly recommend him to anyone interested in selling or buying their home!
Michael Smith
My family and I were so lucky to have Adam as our realtor. He was very knowledgeable and helpful in teaching us what to look out for. He was also extremely responsive throughout the entire process. If you're looking to buy a home from an agent that will work for you and with you. I would recommend Adam to anyone in the market.
Fahad Kizy
Jeff was very professional, communicative and attentive! He was honest and found us the perfect condo! I would highly recommend him to anyone looking to buy or sell a home.
Sue Boyd
Jen was honest and upfront and quickly answered all of our questions. We were very happy with Jen and will use her again.
Reply
1
Greg White
I have been a real estate investor since 2001 and have worked with numerous agents over the years. I just worked on a deal with Anthony Flagg and I was honestly more impressed with him than any other agent I have ever worked with. He was extremely attentive, responded immediately to all texts and calls and provided excellent competitive information. His agent skills scored him an A+, but his years of experience as a home inspector put him way over the top. In our walk through, he was able to provide expert feedback on the plumbing, electrical, foundation and overall condition of the house. In today's market, only the most competitive offers will win. With Anthony's walk-through inspection, I felt comfortable placing an offer with the inspection contingency waived. This was key to getting my offer in the top 5 against 28 other offers. I only wish I had taken Anthony's advice on boosting the sell price another $5K. Had I listened to him, I would have won the bid. Next time, Anthony! I plan to work with him in all future real estate deals.
Kathryn Pennanen
I too worked with Donna McFarlane to purchase my first home and completely agree with Austin J.'s review - Donna is awesome! Having very little knowledge of the home buying process and being unfamiliar with Rochester I expected buying a home to be difficult, however Donna made the whole experience very painless. From the initial meeting with Donna, it was clear that she had my best interest in mind and throughout the process I knew she was someone I could trust. She listened to what I was looking for, always made herself available to me, and was extremely flexible when I decided to turn my search from a condo to a house. When looking at homes, Donna was never "pushy" and never tried to force her opinion on me. Instead she was always helpful in answering my questions and when I did ask, she gave sound advice. Once we found my home, Donna essentially handled the rest of the process, clearly explaining things to me as we went along and helping me to complete the paperwork. I highly recommend Donna and would work with her in the future.
Tyler R Fenton MI
Donna & Nick were awesome! They are knowledgeable and professional and helped us through every aspect of purchasing our home. They also are very comfortable to work with. We could call or text them at any time was and they responded quickly. We definitely recommend them.
R. H. Oakland Twp
"This was our first ever condo purchase. Donna and Nick were amazing from Day 1. They were very patient with us and guided us throughout the process. They are very knowledgeable and thorough. Donna helped us get the best deal for our condo. We absolutely loved working with both Donna and Nick! Thank you and keep up the amazing work! :)"
Dhiraj T
We honestly didn't consider anyone else Complete professionals! Highly recommended. Outstanding performance on every level. They're simply the best! I have recommended Donna and Nick many times and will continue to do so!
Marybeth, Mt Clemens, Michigan | Seller