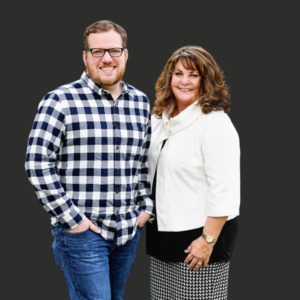 Donna & Nick McFarlane are two of the finest Real Estate Agents you will find in Southeast Michigan. They have grown their referral based business to be recognized as a top real estate team.
They understand that finding a home or selling a home is deeply personal and are here to help. They have a business built off of trust and loyalty to their clients, always. They feel this responsibility and work hard to be a leader and expert in their field. They utilize their strengths as individual agents to ensure their clients get the right information at the right time, negotiate on behalf of their client, effectively manage the moving parts of the process, and ensuring no money is left on the table for their Sellers. 
Call today for information on listing services or buying real estate.
Nick McFarlane 586-612-3151
Donna McFarlane 586-907-2228
Testimonials
Donna and Nick are FANTASTIC! I wouldn't buy or sell a home without them. They made the process from my side significantly easier and smoother than I could have ever imagined. On top of that, they negotiated a purchase price for my home that I thought was unimaginable. They brought a ton of traffic through my home listing and over a dozen competitive offers. I wouldn't go anywhere else, thank you Donna!
Dom P. Macomb, MI
Donna & Nick were awesome! They were always available for questions and always had our best interests in mind. She was patient with us and if necessary, would quickly stand up for us in negotiations. We would absolutely recommend them to anyone looking to buy/sell a property!
Cory H West Bloomfield, MI
Donna & Nick did a phenomenal job helping us and often times went above and beyond our expectations. This was our first house and they made it so easy. I highly recommend them!
Joe & Kayla Clawson, MI
Donna & Nick were absolutely fabulous and extremely professional in every way - we would not hesitate to recommend them to anyone and already have. They went above and beyond to give us their expert advice and level of attention to every detail. We will definitely use them again!
Sterling Heights, MI
After having my home on the market for six month and not receiving any offers and friend suggested to call Donna McFarlane. All we can say is WOW! Her team has unique marketing materials, the photography and the 3 D video was exceptional. Not only did we have a lot of people going thru our home but we also got an offer after only a short time. We are totally impressed and would recommend her team to anyone who needs a professional real estate services!
Marine City, MI
More Testimonials