WELCOME TO LIVING IN MACOMB COUNTY MICHIGAN!
Want to stay in the know with everything happening in Macomb County? Well you are in the right place! This is your guide to everything happening in Macomb, MI.
Find out what local events are going on, browse new real estate listings, information on school districts, changes in legislation and property taxes, local business recommendations, and the best things to do in Macomb (golf, boating, outdoor activities).
New to Macomb or relocating here? There are so many exciting things happening in Macomb - this is your ONE source for it all!
---
LOCAL EVENTS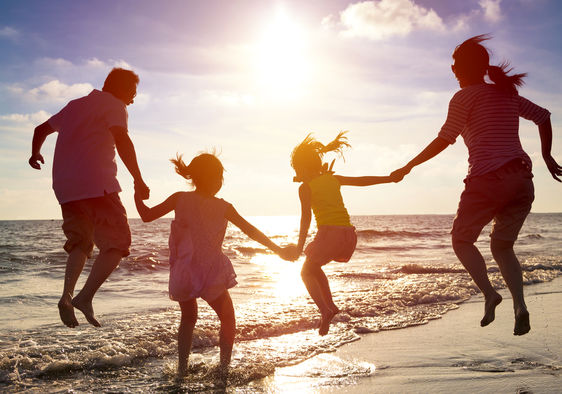 Looking for some fun things to do for you and your family this Summer?
Check out all the local events happening in Macomb County (JULY - SEPTEMBER)
CLICK HERE FOR THE FULL LIST OF CALENDER EVENTS!
---
THINGS TO DO!


Macomb County has endless opportunites for lesiure for you and the family. We have beautiful parks, sandy beaches, winding hike/bike trails and spectacular golf courses that make living here so enjoyable. Our eclectic restaurants, live performance venues, shopping destinations and make Macomb a top destination for entertainment.
Whether you are a lifelong resident or visiting for the first time, there is always something new to explore!
---
PARKS/TRAILS
Macomb Orchard Trail
- Named for the rich assortment of fruit trees in southeast Michigan, this trail cuts a 23.5-mile arch across the northern portion of Macomb County.
Stony Creek Metropark-
Stony Creek Metropark offers 4,435 scenic acres teeming with opportunities for outdoor recreation all year long. At the heart of the park sits the gorgeous 500-acre Stony Creek Lake, where boaters, anglers, and swimmers can spend time enjoying a day on the water. Surrounding this serene lake, you'll find lush woodlands, gorgeous wetlands, tallgrass prairies, and expansive fields in every direction. With great paved and unpaved trails for hikers, cyclists, in-line skaters and wanderers. In winter, watch the park transform into a world of snowshoeing, fat tire mountain biking, cross-country skiing and more.
Waldenburg Park-
Waldenburg Park is a developed park approximately 17 acres in size located on 21 Mile Road about ¼ mile east of Romeo Plank Road. It offers a children's play area, picnic pavilions, basketball court, restrooms, and a walking trail.
---
GOLF
The Orchards-
The golf course, with its classic looks and style of play, is an eighteen-hole championship daily fee course, designed by internationally acclaimed golf course architect, Robert Trent Jones Jr. Reminiscent of the private clubs of the twenties. The Orchards challenges the golfer by permitting a variety of approaches to each hole.
Cherry Creek Golf Club-
The natural beauty of a gentle rolling terrain, variety of oak, ash and cherry trees combined with 18 magnificent holes of championship golf makes Cherry Creek a truly unique golfing experience and one of Metro Detroit's best golf destinations.
Sycamore Hills Golf Club-
27-hole championship course will please the most discriminating golfer. Designed by master golf architect Jerry Matthews, the three 9-hole courses at Sycamore Hills offer a diversified challenge to any golf enthusiast seldom found in one location.
See the full list of Macomb County Golf Courses HERE!
---
ORCHARDS & CIDER MILLS
Blake's Orchard & Cider Mill - Located in Armada, Michigan as a local staple and household name, Blakes has something to do for the whole family - Home to an 800-acre working farm and orchard with a Cider Mill, Funland, Tasting Room, and Hard Cider Production Facility- there are endless things to do at Blake's!
Big Red Orchard & Cider Mill - Family fun begins at Big Red Orchard and Cider Mill, the oldest U-Pick Apple Orchard in Washington Twp., Michigan. Big Red welcomes you and your family to what we believe is a very special and very fun place. Enjoy a wagon ride to our apple orchard where you decide the quality of time with family and friends shared.
Hy's Cider Mill - In the fall of 1973, Hyman and his family opened Hy's Cider Mill. The first cider press they had could make 200 gallons of cider an hour. Today, the press can produce 1,200 gallons per hour! Come check out Hy's Cider Mill store, take a wagon ride to "U-Pick" apples, and enjoy a caramel apple or donut. Located at 37 Mile off of M-53 North in Romeo, Michigan.
---
ON THE WATER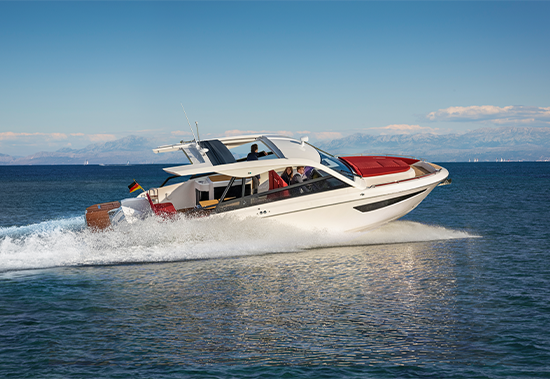 Along Macomb County's waterways in Harrison Township, St. Clair Shores, Chesterfield Township and New Baltimore, there are more than 16,000 boat slips. The Michigan Department of Natural Resources hosts around 500,000 boat trips annually and its three public boat ramps rank among the most heavily used in the state of Michigan.
Lake St. Clair - Lake St. Clair is truly the heart of the Great Lakes. It has more than 430 square miles of fresh water and 160 miles of shoreline. The average depth is 10 feet, with a maximum depth of only 21 feet. The lake is one of the best freshwater fisheries in North America and also one of the busiest recreational waterways in the Midwest.
Clinton River - The Clinton River is one of the nation's best urban paddling rivers. Anyone wanting to paddle the Clinton River should understand that sections can be challenging and the water can run very fast and high, especially after a rain event. You should always check the streamflow gage nearest to the area you are paddling to assess if the river is running high.
---
WINERIES
Macomb County is the home to many local wineries and it continues to grow. These wineries have so much to offer - from robust and dry wines to fruity creations and many palate pleasing flavors in between.
Vino & Vibes - At Vino & Vibes, you will find an omnivorous wine list with only 50 precisely selected wines, meticulous craft cocktails and a selection of small plates that will pair perfectly with your today's wine of choice.
Youngblood Vineyard- Farming 25-acres of 100% estate grown wine in beautiful Metro Detroit, Youngblood Vineyard offers a 100% outdoor wine tasting venue complete with sweeping vineyard views, 26.2 miles of vines, a FREE baby animal petting farm and authentic wood fired pizza
See the FULL list of Macomb's Wineries
HERE
---
---
PROPERTY TAXES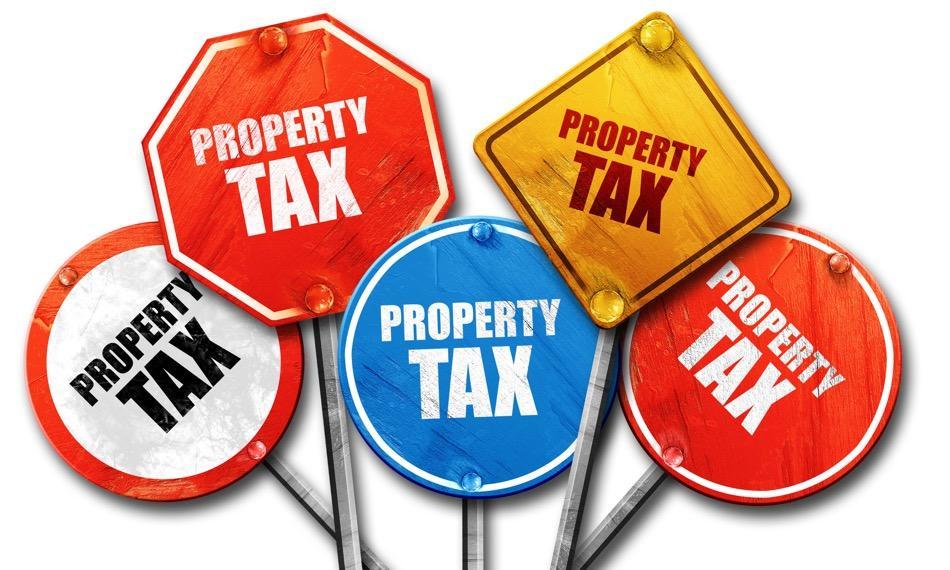 Property tax is a tax paid on property owned by an individual or other legal entity, such as a corporation. Most commonly, property tax is a real estate ad-valorem tax, which can be considered a regressive tax. It is calculated by a local government where the property is located and paid by the owner of the property.
If you're buying a home in Macomb County, you can now estimate your property taxes on that new home by local unit and school district using millage rates. This is also useful for current owners.
CLICK HERE TO ESTIMATE YOUR NEW PROPERTY TAXES
*** To find current millage rates by school district, click here ***
---
When are Property Taxes Due in Macomb County?
Winter Taxes
2021 winter taxes are payable from December 1 through February 14, 2022 without penalty. After February 14, 2022 a 3% late fee is assessed through February 28, 2022.

On March 1 all unpaid taxes will be forwarded as "delinquent" to the Macomb County Treasurer for payment, with additional penalties assessed by the Macomb County Treasurer's Department.


Summer Taxes
2022 summer taxes are payable July 1 through September 14 without penalty. After September 14 a 1% penalty is assessed through September 30. An additional 1% penalty is assessed each month from October 1 through February 28, 2023. Payments received without penalty will be applied as partial payments and penalties will continue to accrue on any outstanding balance. Failure to receive your tax bill does not waive interest or penalty.
LOCAL BUSINESSES
Why is it important to choose local small businesses?
Locally owned businesses build strong communities by sustaining vibrant town centers, linking neighbors in a web of economic and social relationships. Choosing local entrepreneurs fuels our local economic innovation and prosperity. Let's help each other grow as a community! Here you'll find a list of local businesses and contractors that come highly rated and recommended!
CONTRACTORS/TRUSTED VENDORS
MORTGAGE LENDER - JORDAN FORMICA - FIRST STATE BANK
HOME INSPECTOR - Elevate Home Inspection Group
HEATING, COOLING & PLUMBING - Ciamillo Heating & Cooling
JUNK REMOVAL - Burly Guys Junk Removal
LANDSCAPING/HARDSCAPE - AM PROFESSIONAL LANSCAPING | DESIGN
---
SEE THE FULL LIST OF HIGHLY RATED & TRUSTED LOCAL CONTRACTORS HERE
---
THE BEST SCHOOLS IN MACOMB COUNTY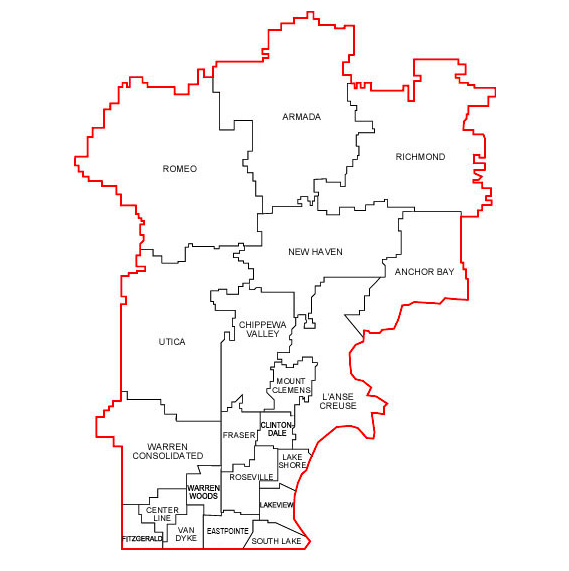 Moving your family to Macomb County or starting a family soon?
As your real estate professional and expert in Macomb County, I know that school districts can play an important role in deciding where you want to raise your family. The Michigan Department of Education provides "School of Choice" to families. This is a school of choice program provides parents the opportunity to move their child from one school to another within the boundaries of the school district, or allow non-resident students to enroll in another district. Having the "School of Choice" option offers flexibility in allowing you to choose a school district that is the most fitting for your family based on; Academics, Teachers, Clubs & Activities, Diversity, College Prep, Diversity, Sports, Administration, Resources & Facilities, and Health & Safety. Read More...
See EVERY house for sale in Macomb County!
September 28, 2023
See EVERY house for sale in Macomb County! by Price